Are you taking time off to do some travelling this summer? When I travel, I want more than just a change of scenery and a break from my regular routine. To me, the whole point of travel is to get a fresh perspective. To step out of my comfort zone. To see things from a different point of view. I try not to bring any particular expectations, just an open mind. I find that travel is the best way to break out of my own bubble – the one I don't usually notice because I'm surrounded by it all the time, like a fish in an aquarium. It's a great reminder that there are many other ways to experience life, and that we can learn from them. Beyond our familiar waters, there's a whole ocean out there for anyone willing to explore it.
My perspective on things has always been an international one. I grew up with two citizenships and three different languages, feeling equally comfortable in North America and in Europe. As an adult, I've had the opportunity to travel more extensively, but I eventually settled in the Toronto area, which is arguably the most multicultural city in the world. Living here, I'm surrounded by people from every imaginable culture. And I feel reaffirmed in what I've always believed: inter-cultural communication is a vital skill in the 21st century – in every walk of life, including business.
That's why Verbaccino has a clear international focus. Simply put, our mission is to help your business grow beyond its current borders.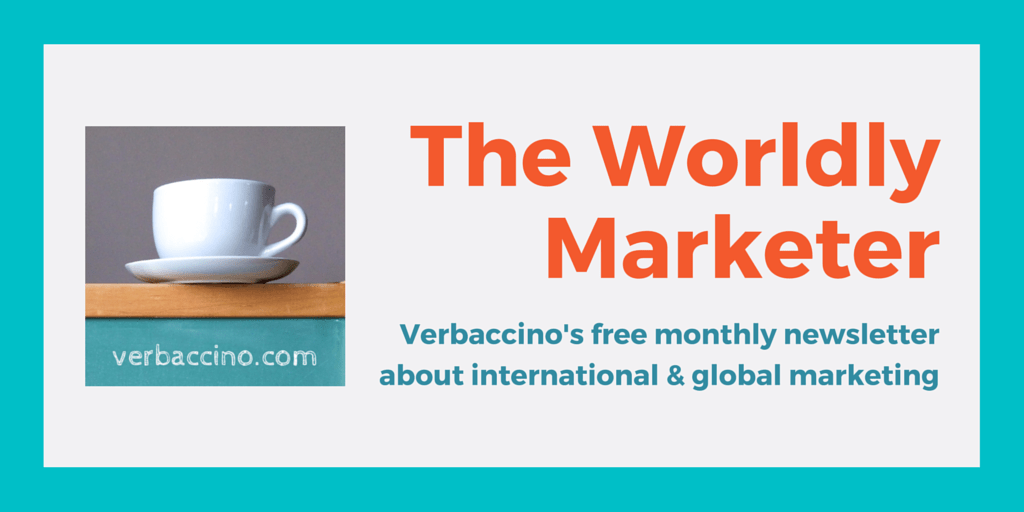 With that mission in mind, I've launched The Worldly Marketer, Verbaccino's free newsletter about international and global marketing. In each issue, I'll be exploring the rewards, challenges and strategies of marketing to an international audience. As a subscriber, you can expect regular features, including:
Social Tip for Worldly Marketers  – practical advice that you can implement right away to start building your own international audience;
International & Global Marketing News – the most share-worthy industry articles, selected from our Verbaccino Flipboard magazine;
#HolidayHeadsUp – a downloadable monthly calendar of statutory holidays and public observances from around the world. Each entry will have a link to more detailed information, for anyone who wants it.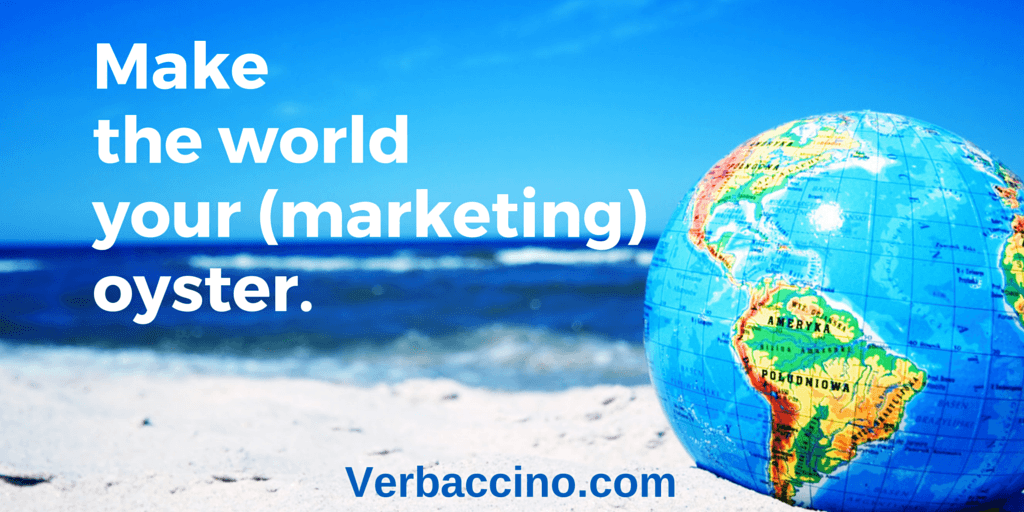 What other features would you find useful? Let me know what questions you have around international and global marketing, and I'll do my very best to address them.
If you're not already on the Verbaccino mailing list, sign up today and start building your international audience. Make the world your (marketing) oyster!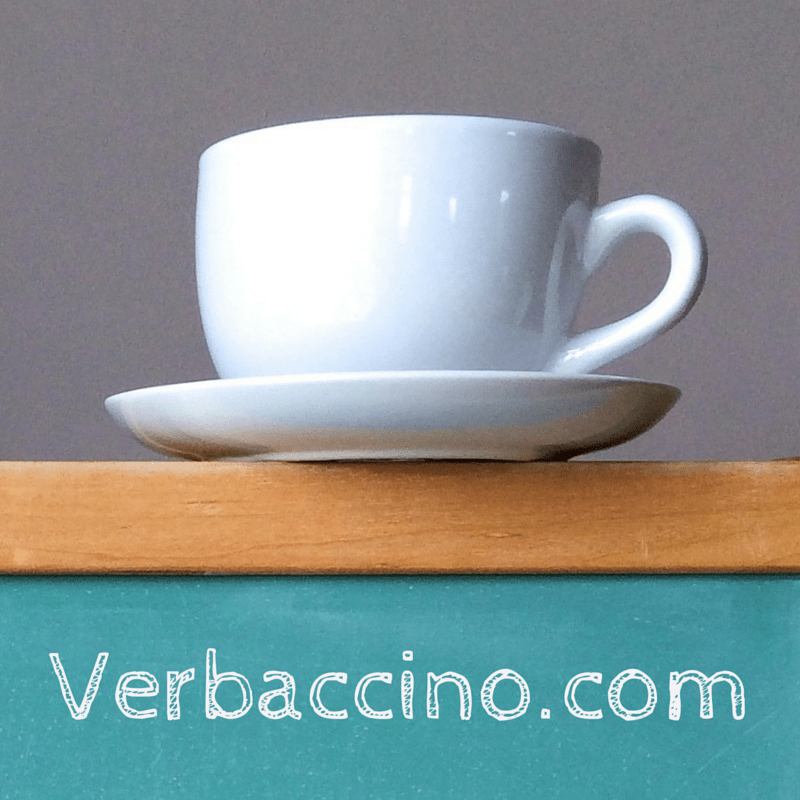 Did you enjoy this post? Please share it using the social share buttons, below! Also, I would love to get your feedback. What are your thoughts on the topic? Please leave them in the comments section. Let's start a conversation!
You can also connect with Verbaccino on social media: LinkedIn, Twitter, Facebook, Pinterest, Google+, and Instagram.
For valuable tips on how to grow an international audience online, subscribe to Verbaccino's monthly newsletter, The Worldly Marketer. It's free!