What is Verbaccino?
Verbaccino is an international marketing consultancy that specializes in culturally-savvy content strategies for today's global, digital marketplace. Services include custom market research, global-ready brand strategy, multilingual content development, translation, localization, transcreation, international social-media strategy, and more.
In the Digital Age, your competition is global. Fortunately, so is your potential customer base.
Time to caffeinate your international brand presence!
Why Verbaccino?
verbum: Latin for 'word'.

cappuccino: a delightful caffeinated beverage, enjoyed regularly by people all over the globe. Promotes the flow of fresh ideas and good conversation.

Verbaccino: the shot of caffeine your business needs to compete in today's global, social, multilingual marketplace.
Who is behind Verbaccino?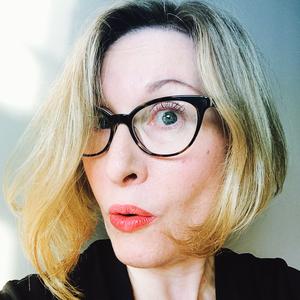 I'm Kathrin Bussmann, the Founder & Principal at Verbaccino. I grew up equally fluent in English, French and German. I've always been passionate about language, culture and good communication. I also believe that multilingualism and cross-cultural understanding are becoming increasingly important in this age of globalization. That's why I founded Verbaccino.
The world is increasingly connected. More and more people around the globe are accessing the Internet on a daily basis and looking for content in their native tongue. Today, 90% Internet users are based outside of North America, and that percentage is increasing every year.
To be competitive in the new digital marketplace, you need to reach out to people where they are – including on social media – and in their preferred language. You also have to demonstrate cultural awareness.
I've made it my mission to help businesses build a more global customer base. Working with a team of trusted partners, I develop digital marketing strategies that focus on international growth. Services include custom market research, multi-regional social media strategy, multilingual content development, podcast production consulting, and more.
Ready to unlock your brand's full international growth potential?
Read more about Verbaccino's services here, and contact me for a free consultation.
Make sure to subscribe to my free monthly newsletter, The Worldly Marketer!
And check out The Worldly Marketer Podcast, my weekly audio show about international and global marketing issues. You can tune in directly via this website, or catch it on iTunes, Google Play Music, or Spotify.
Verbaccino is a Founding Member of the Canadian Association of Marketing Professionals (CAMP) a member in good standing of the Richmond Hill Board of Trade (RHBOT), and an affiliate partner of Circa Translations Inc.